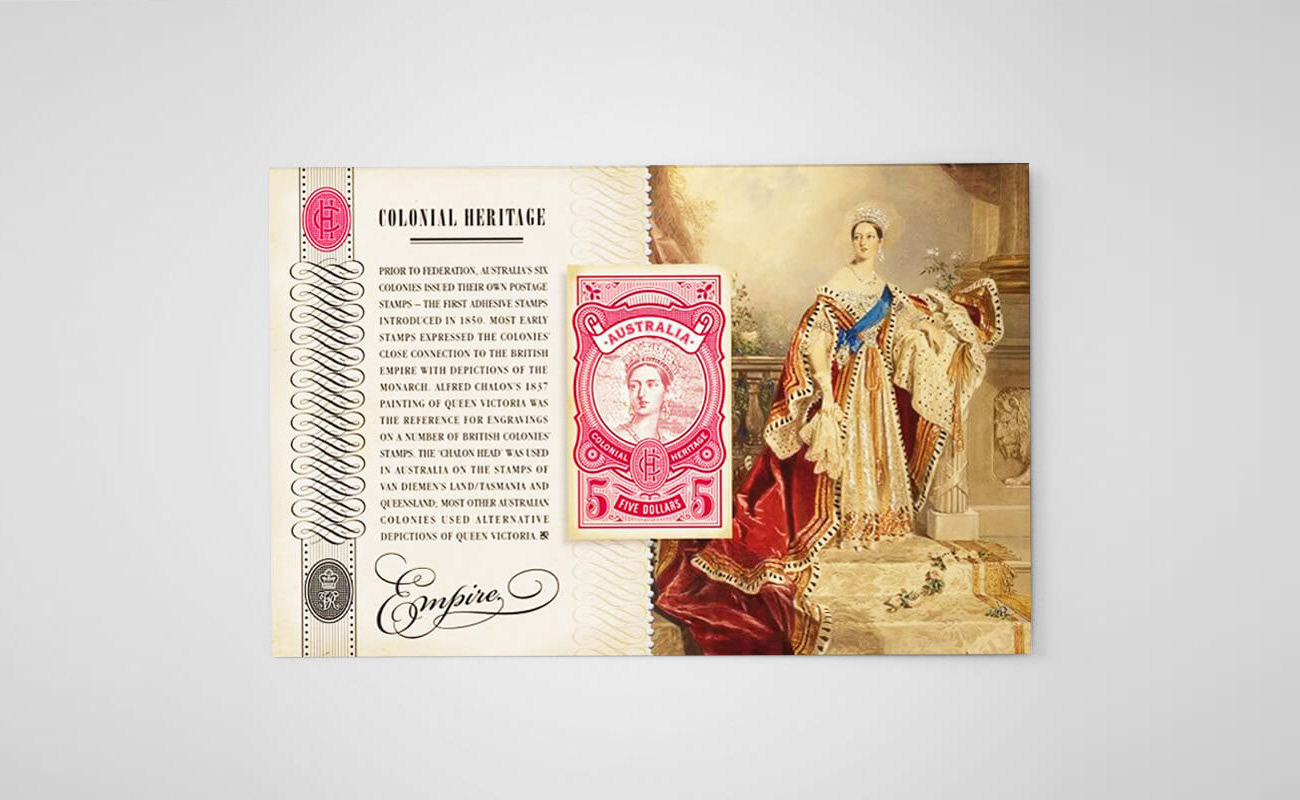 When Australia was colonised, the first ever stamps made on Australian soil were hard carved by convicts. To commemorate these designs Australia Post commissioned a series of 5 stamps depicting the original artwork. 
Under the direction of Phil Ellett, the new design was created from reference paintings and drawings. The final artwork was printed gravure, the closest process to replicating the original method.
Graphic Design, Illustration, Retouching, Finished Art
Project complete for Creative Ethos.