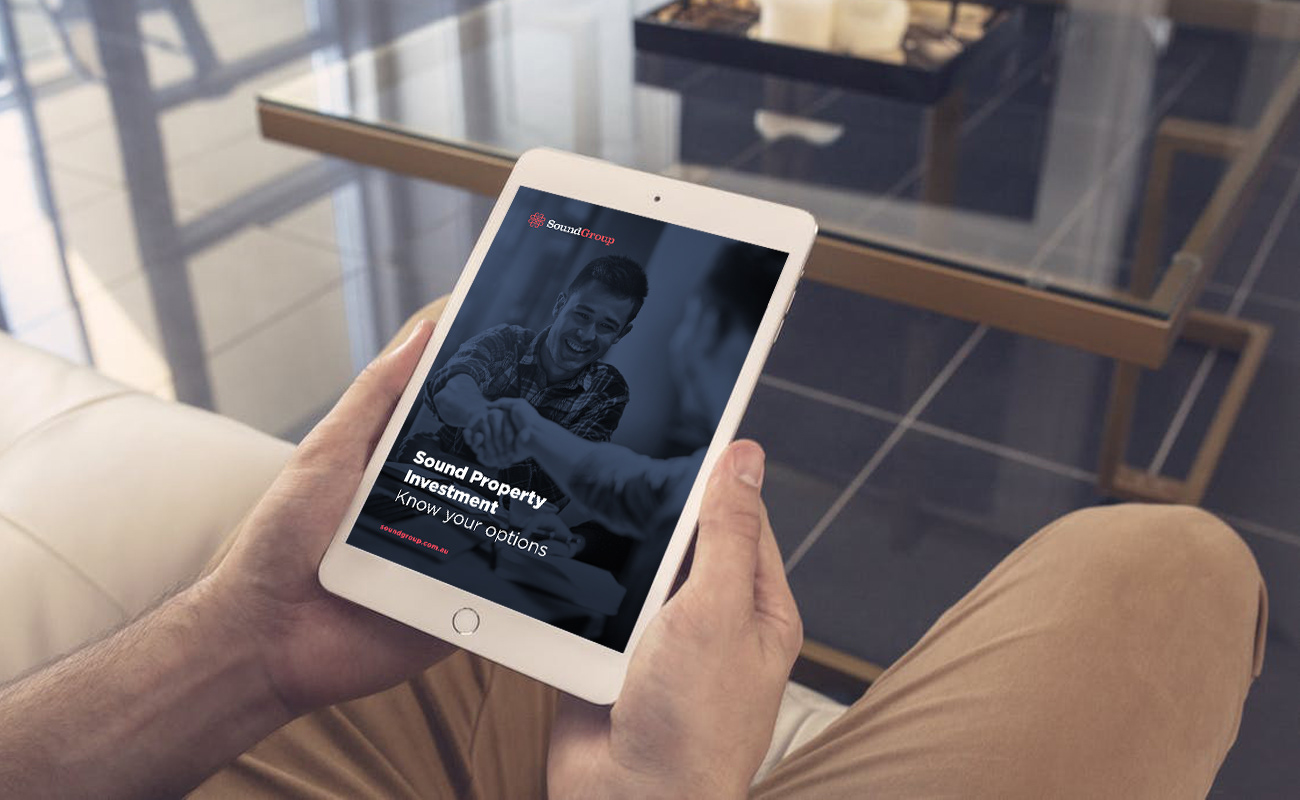 Sound Group is an investment firm that manages multi-strategy property portfolios. Their difference stems from its belief in providing exceptional customer service and keeping clients informed at

all times. Further, Sound Group has made a concerted effort to remain small and agile as opposed to

larger organisations, keeping it personal. This approach, combined with property investment expertise, ensures an excellent experience for all clients.
We were tasked with re-envisioning the firm's brand to better illustrate who they are, what makes them different, and why prospective audiences would choose to work with them. We also refreshed their visual identity system and focused on highlighting their unique approach to investment.
Brand Strategy, Brand Design, Identity Design, Print Production, Digital Design