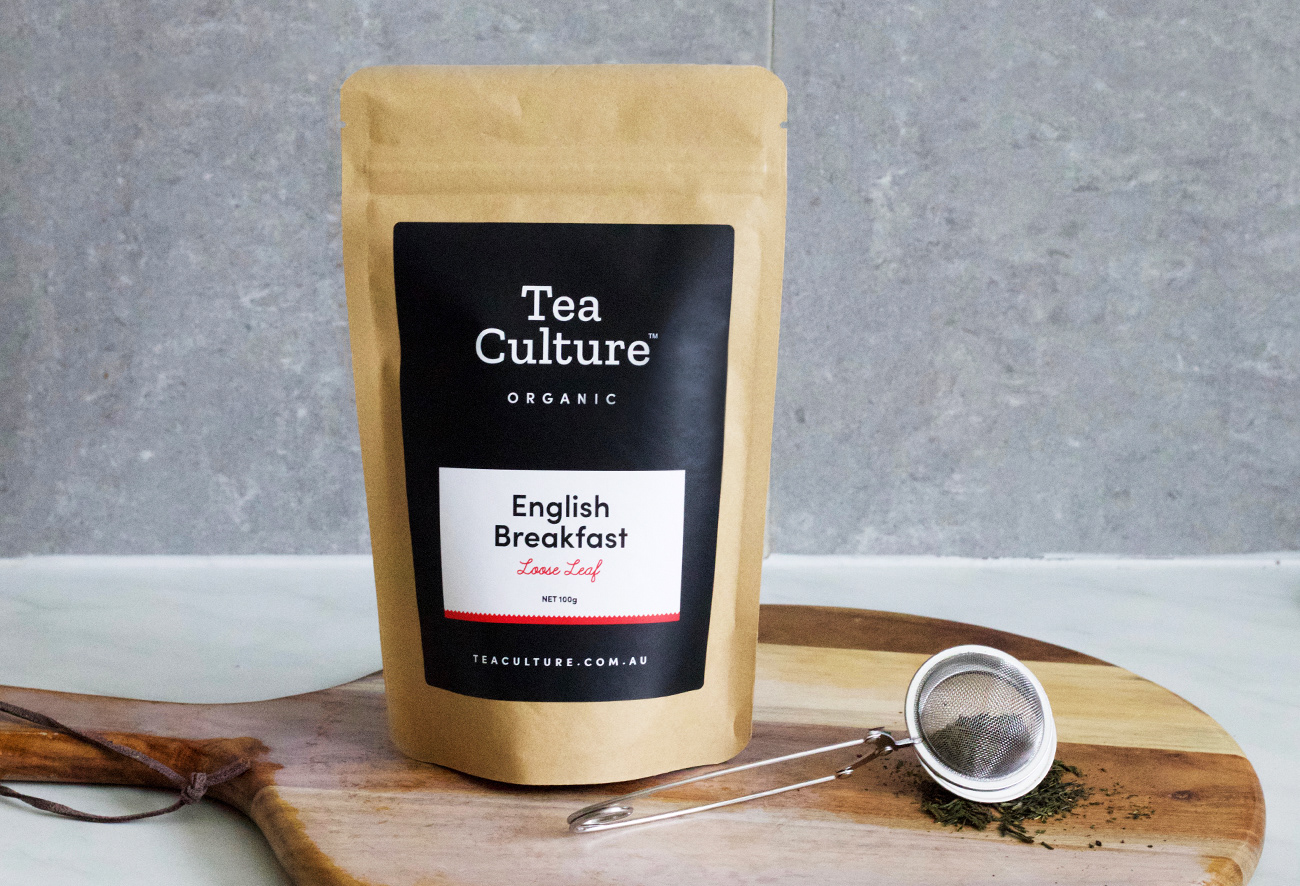 Tea Culture brings the taste of their exquisite, award-winning organic tea to your local cafe with the launch of their loose leaf tea line. The team approached me to bring this exciting brand to life through new branding, packaging, print collateral, and website design. It was important that the brand felt authentic and that it had its own unique identity that would stand out in a crowded market place.​​​​​​​
The brief asked for a simple sleek design that complimented the quality tea, not to overpower it. The sophisticated design represents the artisanal quality of organic tea, paying homage to the highest quality raw ingredients through the raw paper pouch and simple, clean typography.
The creative process involved working collaboratively with key stakeholders to build a brand strategy and positioning, helping define the purpose and USP. This provided a strong direction to guide the identity development and packaging design which ensured the product was on-shelf within six weeks from inception. 
Supporting the team from Tailor Digital in the design of the eCommerce website and social media platforms, the brand grew to over 5,000 followers in as little as two months.
Brand Strategy, Brand Design, Identity Design, Art Direction, Graphic Design, Finished Art